Ban Hammer Coming to Guild Wars 2 Players who use Snowflake Exploit
The Guild Wars 2 developers have issued and will be issuing permanent bans to those who use the exploit in the Wintersday Holiday Event. Full details below. 
The glitch will allow players to craft items using a rare ingredient called ectoplasm, then salvage it to receive two in return. Good deal huh? However, because of this exploit, the market value of the ctoplasm has went way down. ArenaNet fixed the issue, but a lot of damage has already been done.
Of course, Guild Wars 2 players who took advantage of this exploit are crying foul saying they had no idea it was a problem and are furious over hundreds of hours lost playing the game. ArenaNet does not seem to be on the same page saying.
"Any time you take one thing and can make two, and then four, and then 16 – ya gotta know that's just wrong," support liaison Gaile Gray wrote in response.
"And to perform that action hundreds and hundreds of times? That's called exploitation, and that's against the User Agreement, the Rules of Conduct, and all that is holy."
ArenaNet unlocked many of the users banned accounts and warned them that it will not be tolerated if they do that again.
"We've been more than kind, in the past, and everyone needs to own up to his/her errors and recognize: We all are part of the game economy, and those who exploit it are hurting the rest of us. Exploit closed. Worst offenders terminated. That's what has to happen to make things right for all of us," Gray added.
Good see ArenaNet is not allowing cheaters to ruin the game for everybody else.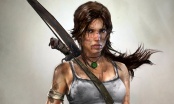 Want Dark Souls Wii U?
Want Tomb Raider Wii U?
PS4 and Xbox 720 
Sign the Petition here 
Sign the Petition here 
worries?
Playeressence Original 
Next Generation News 
All the Top Gaming News
Content & Shows 
Central, All info here 
For the day here