Capcom Looking to Bring new Content to Wii U, not Ports
Although many are probably waiting for a Resident Evil 6 Wii U port, Capcom has stated they are not interested in bringing ports to Nintendo's new system. 
Capcom's Christian Svensson has informed the Capcom Unity forum that they are looking at bringing new content to the Wii U.
"With regard to WiiU, in general we're looking forward, not back so late ports are generally not on the table," he said.
Some of the users on the Capcom's Unity Forum were asking if Capcom will be porting Resident Evil 6 and Lost Planet 3 to the Wii U.
So far , Capcom has only announced Monster Hunter 3 Ultimate for the Wii U. I'm pretty sure Capcom has some surprises for Wii U owners. We just have to wait and see.
More From Playeressence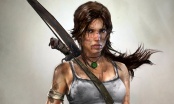 Want Dark Souls Wii U?
Want Tomb Raider Wii U?
PS4 and Xbox 720 
Sign the Petition here 
Sign the Petition here 
worries?
Playeressence Original 
Next Generation News 
All the Top Gaming News
Content & Shows 
Central, All info here 
For the day here