Fire Emblem Awakening Teaser Trailer shows some Awesome Powers
Fire Emblem Awakening will release on February 4th in the US and April in Europe. Check out this Nintendo 3DS exclusive in its latest launch teaser trailer. 
More From Playeressence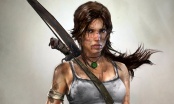 Want Dark Souls Wii U?
Want Tomb Raider Wii U?
PS4 and Xbox 720 
Sign the Petition here 
Sign the Petition here 
worries?
Playeressence Original 
Next Generation News 
All the Top Gaming News
Content & Shows 
Central, All info here 
For the day here