Hey Ubisoft, How did Delaying Rayman Legends work out for Sales?
I hate to say I told you so Ubisoft, but……I told ya so. I wrote a article back in February saying that Ubisoft is sending Rayman Legends out to die. And by the looks of things, I was dead right.
Here is a snippet of my article I wrote the day Ubisoft decided to delay Rayman Legends on February 7th:
"Mark my words 'Ubisoft will regret delaying Rayman Legends on the Wii U' its going to come back and bite them in the ass. There is too much competition out there for Rayman Legends to succeed in September. GTA V, Mario, Zelda, and new consoles will overshadow it."
Flash forward to today! 
The NPD charts have been released for September. And Rayman Legends didn't even crack the top 10, despite having the whole month to record sales (released Sept 3.) On top of that, the game was released on the Xbox 360, PS3, Wii U, PS Vita, and PC!
Looks like I was right, nobody cared about the game in September for the PS3 and Xbox 360 or Vita for that matter. The Wii U version still sold the most. Imagine if Ubisoft would have just released the game in February like planned.
Games that came out a month before like Disney Infinity on Wii U and Wii sold more than Rayman Legends. The NPD doesn't track digital sales, which Rayaman charted for a while. However, those sales were short-lived.
Ubisoft, you came out and blamed the Wii U for poor ZombiU sales, man up, and say that delaying the game was a bad idea. If you guys don't, I will lose a TON of respect I have for your company.
 More From Playeressence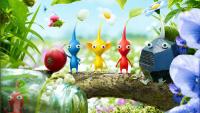 Check out 
Playeressence
Pikmin 3 Proves to be 
Square Enix is in deep
on YouTube!
a system seller 
Trouble 
Playeressence Forums
Latest Playeressence
Anti Nintendo Conspiracy 
& Friend Share 
X Nintendo Episodes 
Theory –  NinZendO