Killer Instinct Launch Trailer Confirms Fulgore for March 2014 Release
Killer Instinct's launch trailer is over on GameInformer, and the original announcer is back. Not only that, but Fulgore has been confirmed for a March release. Check out the trailer here. 
More From Playeressence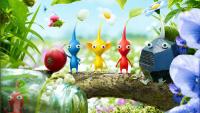 Check out 
Playeressence
Pikmin 3 Proves to be 
Square Enix is in deep
on YouTube!
a system seller 
Trouble 
Playeressence Forums
Latest Playeressence
Anti Nintendo Conspiracy 
& Friend Share 
X Nintendo Episodes 
Theory –  NinZendO