Liege Slated for the Wii U, PS Vita, and PS4
Liege is a Fire Emblem inspired indie game that's on Kickstarter right now. The team has added a Wii U stretch goal and are currently sitting about $46,000. The team is aiming for $48,000 to add the Wii U version.
"Since the approval came later in our campaign, the Wii U release will happen a little after the release for our other platforms. This is to ensure we don't delay our current schedule by adding the Wii U onto our list." John Rhee, Coda Games
Liege should hit the PC, Linux, iOS, Android, PS4, PS Vita, and Wii U in 2014.
I'm not so sure about this one guys. But if you want to back the project, you can do so here.
Thanks Gryphonofmight for the tip!
 More From Playeressence 
Check out the Furious
EA – The Worst   
Shin Megami Tensei X 
Francis' Youtube!
Company in the US
Fire Emblem Preview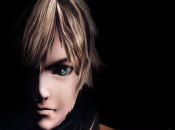 What's with all the
E3 All Axis all the   
Xenoblade 2 Preview 
Sega hate?  
hottest news from E3
Best Wii U game?