New Super Mario 3D World Screenshots Show off Level Diversity
Super Mario 3D World has new screenshots and art. The screens show off some great level design and polish. Check it out below. 
 More From Playeressence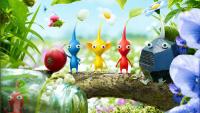 Check out 
Playeressence
Pikmin 3 Proves to be 
Square Enix is in deep
on YouTube!
a system seller 
Trouble 
Playeressence Forums
Latest Playeressence
Anti Nintendo Conspiracy 
& Friend Share 
X Nintendo Episodes 
Theory –  NinZendO