Ouya dev kits will be Shipping on December 28th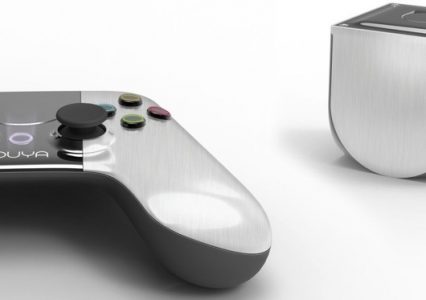 Ouya has announced that the first Android powered dev kits for the console will be shipping on December 28th. 
The SDK will be made available via its web portal when the kits ship. A team is also working on optimizing search and discovery, and on the kit's UI. The dev consoles are an early version of the Ouya console and controller designed for developers to test their games on Ouya. The firm's Kickstarter developers will be the first to get the consoles in the post. More on the official blog.
————————————————————————
Should you buy a Wii U? Check out my review here. 
Halo 4 Crimson Map Pack Details 
Wii U CPU speeds "not much worse" than Xbox 360
Rare hiring for "jaw dropping" Kinect title 
Grand Theft Auto franchise shipped over 125 million 
More From Playeressence
Wii U Game File Sizes 
ZombiU Demo coming to eShop
UK users can get 2 free Wii U games 
Resident Evil Revelations for PS3 and 360
Assassin's Creed 3 on Wii U Gamepad 3D enabled 
More Original Content from Playeressence
Original Content and Shows
Your Daily Essence – All the days Gaming news in 2 minutes or less
The Throwdown – The Ultimate Showdown in Competitive gaming 
The VidCast – Furious Francis Hero the Impaler, and Atrain, discuss the weeks gaming news
Original Playeressence Opinion Articles – Furious Francis discusses gives his take on the most controversal topics in gaming 
Your Daily Essence – Monday November 26th, 2012
Furious Francis Breaks down all the days hottest news in 3 minutes or less
Article Links 
Wii U sells more than 400,000 units in US
Mass Effect 3: Omega DLC launch trailer 
Atari Founder does not think the Wii U will be a hit