Crysis 3 is a Classic Example of Graphics over Gameplay

Crytek CEO Cevat Yerli, has claimed that Crysis 3 is a "masterpiece" and the reason it's not doing that well at retail or critically, is because of gamer fatigue of the current generation consoles. While the PS3 and Xbox 360 have been out for a long time, that is no excuse for Crysis 3 to be a generic power-suit shooter, that does little, if any, to push the first person shooter genre forward. This game is the epitome of graphics over gameplay.
(Please 'Like' us on Facebook if you haven't already done so. It helps us keep great, exclusive content coming to the site, plus doing so automatically enters you into any contests Playeressence is currently doing….. and it's the nice thing to do.Follow the link here, or use the Facebook 'Like' box on the right sidebar. Thanks!) 
The Framerate 
Why would Crytek think graphics are more than a steady framerate? Crysis 3 looks fantastic, but at the cost of the game dipping to as low as 18 FPS. Constantly swaying from 30 to 24 to 22 to 26 FPS, Crysis 3′s wild framerate is a disaster. Crytek should have reduced the graphics a little bit to steady the framerate. Check out the 360 vs PS3 comparison video below.
You can't release a shooter, that looks like every other shooter out there, and expect to sell 5 million copies. A masterpiece is a game that innovates through gameplay mechanics and controls. Crysis 3 is about as innovative as Dragon Ball Z game at this point. A masterpiece pushes the genre forward, creating benchmarks for other developers to strive for. Resident Evil 4 is a perfect example of this, setting up games like Uncharted and Gears of War.
How Important are Graphics?
 I'm a gameplay first guy. I like graphics as well, but nothing should come in the way of a smooth framerate and gameplay. This is one thing that scares me in the so-called "next generation" of gaming. It seems like Sony and Microsoft will be optimizing their games for graphics instead of framerates. The Killzone Shadow Fall demo was running at 30 FPS in 1080p. Doesn't the PS4 have enough power to run games in 60 FPS? If you have to reduce the graphics of Killzone Shadow Fall to get it to run in 60 FPS, they should have done it. ID Software's John Carmack stated a while back that 30 FPS will be the target for most games on the PS4 and Xbox 720. I really loath this decision, because both systems will have the power to run all games in 60 FPS with great graphics. But graphic whoring developers feel that visuals are more important.
I'm waiting to see how Nintendo's big guns are going to perform. Most of Nintendo's franchises have always ran at 60 FPS. Metroid, F-Zero, Star Fox, and Smash Bros always have that smoothness when you play them. New Super Mario Bros U and Nintendo Land are both locked at 60 FPS, but those games are fairly simple. I want to see how the Wii U handles a more complex game like Bayonetta 2. However, the game that I'm most interesting in playing, is Xenoblade 2. The large vistas, huge monsters, and beautiful graphics could really stress the Wii U's GPGPU. Will there be framerate dips?
Crytek and Square Enix need to wise up
It's going to be interesting to see what developers do with all the power the PS4 and Xbox 720 have. Gameplay might be on the back-burner as developers really want to wow gamers with shiny new graphics, or target renders (Capcom's Deep Down). As gamers, we need to remember why we play games. Good gameplay trumps all, don't let developers think they can focus all their attention on graphics and presentation. Gameplay needs to be at the forefront. Look at what happened to the Final Fantasy series. The Final Fantasy 13 line of games are crap. Chrono Trigger, a now 18-year-old game, destroys Final Fantasy 13 in every aspect but graphics. I would even argue Chrono Trigger's presentation is better, and that game has no voice-overs. Crytek needs to stop blaming the old consoles, and look at themselves in the mirror. Challenge yourself to make a game that's innovative. Challenge yourself to create a game that does things different. Nobody cares that you maxed out the PS3 and Xbox 360 if the game runs like a slide show.
What do you guys think? 
Do developers favor graphics too much over gameplay? Do you think Crysis 3 is a masterpiece? Do you just want Cevat Yerli to shut up? I want to hear about it. Put your thoughts in the comments below.
Check out the latest episode of The Playeressence Vidcast. Furious Francis, gets a little Furious, over Microtransactions.
 More From Playeressence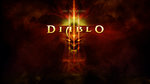 Lighting Returns
Is Xenoblade Worthy of
Diablo 3 PvP 
Canned
Battle System
GOTY? 
Playeressence Original 
Next Generation News 
All the Top Gaming News
Content & Shows 
Central, All info here 
For the day here