Final Fantasy VII Remake Confirmed for PC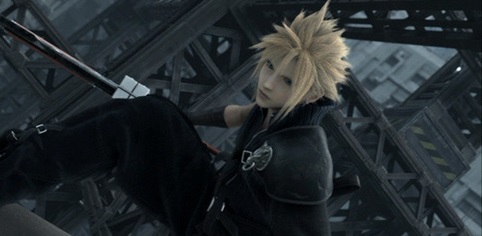 The Final Fantasy VII Remake has been confirmed for PC. The PC version was actually planned before the PS4 announcement. Square Enix discussed the matter below. 
"When we announced the HD port, the PC port on the PS4, we weren't sure when we wanted to announce the remake," Nomura said. "The production was underway then, so there's no real connection between the timing of the two Final Fantasy VIIs coming to PS4. We've announced several different titles coming to the PlayStation 4 like World of Final Fantasy and Kingdom Hearts III."
Square Enix hopes the announcement of the remake will help boost PlayStation 4 console sales in Japan, which has seen a slow uptake in its home country.
"There's more and more titles being introduced for the platform, and we're hoping that announcing the remake of Final Fantasy VII, it'll give a boost to people wanting to buy this current generation of console," Nomura said. "If we announced the remake after all those titles have been sold, it wouldn't have created such an impact, so that's why we decided on this timing. We wanted to reassure players that PlayStation 4 is coming out with great titles including Final Fantasy VII. That's why we decided to announce the remake."
A remake has been requested by fans for years. So why now?
Nomura explained, "The talks about making this remake, internally it's been mentioned on and off. Sometimes we think we can do it, and then sometimes we think maybe we can't. Considering some of the original staff, like Kitase, he's acting as producer, and [Kazushige] Nojima, he's doing the script – we're all getting older! If we keep going like this, the thought occurred to us that we might have to pass this on to a younger generation, without the original developers taking part. It doesn't seem like such a grand intention, but we wanted to do it with the original members."
Source: Gematsu