Would Another Industry Crash be Such a Bad Thing?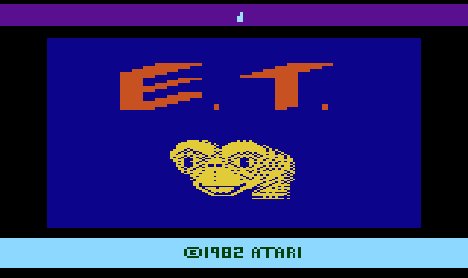 Playeressence's second community opinion piece is here. Ricard Julianti is back to bring another well written, formulated opinion on the gaming industry. Check it out past the link. It's a must read. 
Ricard Julianti here and before I get started, I would just like to thank you all for the support you have shown towards my first article here on Playeressence. I honestly didn't expect it to be as well received as it has. I guess I am just used to the usual attitude towards anything Nintendo related. If you haven't read it, you can check it out here. I hope I can continue to provide you all with high quality opinion articles in the future, even if they are lengthy..
Before anyone flies off the handle at the title, I am not claiming that I want the gaming industry to crash for a second time. Quite the opposite really, I love games and a crash would mean less of them for everyone and people losing their jobs. Instead of providing a doom and gloom look at what the future could hold, I want to try and take a look at the brighter side of things, should it happen.
It is no secret that studios are in trouble. EA recently laid off around 10% of its employees, THQ shut down entirely, 38 Studios was formed and filed for bankruptcy in a matter of 6 years and Square Enix performed two rounds of layoffs in less than a month, not to mention any number of other studios closing. So what's to blame for all of this? Is it the economy, low quality games, a shrinking market, or low sales? No.
This generation has seen the market grow immensely and has gotten some of the highest rated, highest quality, and highest selling games ever, but it has also seen a great increase in budget size. Large, mishandled budgets that require more sales than some games generate in a lifetime just to turn a profit is likely the biggest component. That's not to say other things aren't a factor of course.
Let's take 38 Studios' "Kingdoms of Amalur: Reckoning" for example. The studio was formed by World Series veteran and 3 time champion Curt Schilling, twenty-two time "New York Times Bestseller" author R.A. Salvatore, and famous comic book writer and Spawn creator Todd McFarlane. 38 Studios also acquired the studio Big Huge Games from THQ since they needed some development talent. Office space was rented in Massachusetts for the studio, but then the company was moved to Rhode Island before development started.
Already we start to see a problem, big names such as Salvatore and McFarlane certainly don't work for free or even on the cheap, and it seems extremely irresponsible to purchase an entire studio before you have an ounce of revenue. They would have been better off hiring individual developers and put them to work making the game, adding talent when it became necessary. Not only did buying the studio cost them more money than it should have, they then had to start paying the entire dev team for the work they were doing instead of hiring people as they need them.
38 Studios took out a $75 million loan from the state of Rhode Island, claiming it would bring 450 jobs to the area. This was to be the main funding for Reckoning, and ultimately its downfall. Previews of the game were generally positive, but a demo was released that was "…way more buggy than anything anyone should ever release" according to Schilling. This, coupled with mixed reviews for the game, likely destroyed customer confidence in the product. Personally, I can't recall seeing a single ad for the game either. Sales were decent, reaching 1.2m in the first 90 days but it wasn't even able to turn a profit. 38 Studios subsequently fired all of its employees, declared bankruptcy and has since been sued by the state of Rhode Island for the money they were loaned. Granted, this is probably the biggest horror story as far as studio closures go, but it does paint a grim depiction of how budgets are easily mismanaged when ambition gets in the way. But when a game generates over $72m in revenue and doesn't turn a profit, you know something is wrong.
Lately, studios seem to be trying to make games like Hollywood films. Since the games are protected by the U.S. Constitution as a freedom of expression, many have felt that they should be more cinematic like a movie. The problem is that when you try to make a game feel like a movie, with all of the realism, set pieces, visual effects and complexity, it takes more people to make the game. More people means more salaries, more disagreements about what should be done, potentially longer time to complete the game, the risk of going into "development hell" and it makes the budget swell.
If the practices of this generation continue and development budgets continue to rise while games make less and less of a profit, where will that leave us? We will likely have more mobile games, microtransactions, even more DLC than we know what to do with, higher prices on games, and "games" that are more like interactive movies. The market could very well crash because the people who have sustained the industry for over 30 years will only put up with so much before they stop buying games that essentially mime each other.
I'm not saying that the industry will absolutely crash but really, would it be so bad? When a volcano erupts, it is a horrible destructive force that takes lives, ravages the plantlife and rains ash on the mountainside; creating a seemingly desolate wasteland that will never recover. But, from all of that molten rock and ash comes nutrients. Those nutrients help fertilize the area and new plants grow, animals return and life flourishes once again. It cleanses the landscape and things start anew.
When the industry crashed in '83, fans of video games were questioning whether or not it was a viable form of entertainment. A company known for a few arcade hits and Hanafuda cards didn't give up and learned from the mistakes of their predecessors. Other companies saw the success Nintendo was having and decided to bring in some competition. Games were developed, consumer trust was earned, money was made, this continued on over the decades as companies rose and fell when more competition was introduced. The gaming industry rose from the ashes like plants from a volcanic eruption.
If the industry were to crash again, it wouldn't be in the same manner as before. Consumer trust in all video games won't be lost, but large "AAA" developers and publishers might cease to exist. Nintendo will surely be around and have the easiest time of it, Sony might face some issues if they don't reign in their other divisions but will likely still be around, and Microsoft admittedly entered the console business in order to steal market share of the entire home away from Sony. Gaming was the easiest way to get a foot in the door, but I still suspect they will produce hardware as long as people keep buying.
However, publishers such as EA, Ubisoft, Square Enix, Take-Two, Capcom etc would be forced to be broken up, much like THQ was. Their subsidiaries would be parted out to the highest bidder or the studios would fund themselves and seek help from the "Big 3" in developing games. There's always the possibility of the developers leaving the industry entirely or joining up to make smaller development houses that would be easier to manage and fund.
The playing field would be leveled. Indies and "mid-tier" developers would flourish, innovation and artistry would become more important than ever, developers wouldn't have to resort to things like micro-transactions to earn our dollar, "AAA" titles would still exist but they wouldn't crush everything in their path; they would become novel experiences rather than the norm, development costs overall would shrink to more manageable levels and things would become much more sustainable.
Instead of focusing on the negatives and assuming your least favorite company will go 3rd party, look at what would come from another crash. It doesn't look so bad does it? I'm not saying there will be another crash or want there to be one because the thing is, it shouldn't take an industry crash for those things to happen. It has been proven time and time again that a game with a smaller budget can become a massive success story. Just look at Minecraft, Journey, Wii Sports, Terraria, and quite possibly Shovel Knight judging by its Kickstarter success. Big budget titles have their place in the gaming industry, just like the summer blockbusters do in the movie industry. But if those were the only movies that were ever produced, would we even go see movies anymore?
Just something to think about as we enter a new generation where a budget increase is almost a certainty. Things have to change.
-By Jonathan Suedmeyer a.k.a. "Ricard Julianti"
Check out Ricard's first article here.
More From Playeressence

Mario Kart Double
Dash
Final Fantasy Vs 13 
PS4 to Block Used Games
2 Wishlist 
                             on 
PS4? 
Via NFC Tech?
Playeressence Original 
Next Generation News 
All the Top Gaming News
Content & Shows 
Central, All info here 
For the day here