About Us
Welcome to Playeressence.com. This site was founded in 2011 by (Furious) Francis to deliver to deliver high quality opinion articles, news, reviews, and trailers to satisfy all your gamer needs. At playeressence we strive to be the best and will stop at nothing to provide you guys, the real gamers, excellent content for free. From our opinion articles to our HD videocasts playeressnce is the place to go for all of your gaming needs.
Meet the Staff:
"Furious" Francis - Owner/Editor-N-Chief
Known for his furious nature in all things gaming. Francis is the fearless leader of playeressence.com. Graduating with a degree in Kinesiology from Fresno State. Francis is a hard worker that loves gaming. His favorite types of games are RPG's, Action Adventure, and anything Mario.
 Playeressence VidCast Contributors: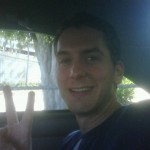 Antoine aka "Atrain" is one of Furious Francis' best friends and go to guy when it comes to discussing gaming and sharing a laugh or two. Antoine is a all around gamer that's very experienced in all sorts of games from Borderlands to Pokemon. A graduate of California State University San Diego Antoine is not only intelligent but has great taste in gaming and brings it to every vidcast. Some of his favorite franchises are: Pokemon, Resident Evil, and Mass Effect.