The Return of Ricard: PS4 or Xbox One? Neither.

You guys asked for him, and he has responded. Ricard Julianti is finally back with another interesting, amazing, and thoughtful opinion article. If you only have time to do one thing today, make sure it's to read this article. 
It has finally happened, all three of the next-gen systems have been released. After all the hype, posturing, doom and policy changes, the cards are on the table. By now most gamers have decided which console or consoles they will choose for this upcoming generation. Whether they have already purchased a console, or plan to do so in the future, there is likely very little Microsoft, Sony or Nintendo could do to sway opinions entirely. Most will be waiting until staple franchises and exclusives appear before they jump in. Uncharted, God of War, Legend of Zelda, Super Smash Bros., Halo, Quantum Break…these are the heavy hitters that will draw people in. Other than the fact I already own a Wii U, I will not be buying into one of the other 2 consoles anytime soon, if ever.
Back in 2005, I owned a Gamecube, Game Boy Advance and a PC capable of playing Doom 3, Fable: The Lost Chapters, Black and White 2 on low-mid settings and not much else. I tried playing The Elder Scrolls IV: Oblivion, but it would frequently cause my computer to crash even at low settings in windowed mode. It didn't stop me from creating my first Elder Scrolls character and spending far too much time exploring the world. However, the poor performance what initially drove me to want an Xbox 360 (that and the return of Perfect Dark). In the summer of 2006 just before I went off to college, I purchased the 360 and my time as a console-only gamer had begun.
Here we are 7 years later, and I am making a different choice. This generation, and for the foreseeable future, I am sticking with PC, Wii U and the 3DS. "But what about Uncharted/Halo/GranTurismo/Killzone/Forza/Gears of War?!" you may ask. I have spent an entire generation with the "must-have" exclusives of the Playstation and the Xbox and to be perfectly honest, they bore me.
I couldn't force myself to finish the first Uncharted, Halo has started to wear on me, I was over both GoW franchises after playing the second entry and I've never been really big on racing sims. I'm not saying that those games are bad or that the console they are on is bad, they simply don't appeal to me and there is nothing wrong with that. None of the new exclusives shown so far interest me, and if what we've been shown is anything to go by, there won't be any groundbreaking games anytime soon. Essentially the same games I have played with a different skin slapped on top and a few minor gameplay differences.
I had the Gamecube and was perfectly happy with everything available. I didn't care that the PS2 had a plethora of games or that the Xbox had Halo and Xbox Live. The Wii U could very well end up just like the Gamecube when it is all said and done. Low sales, not as much variety in the way of third party support (especially now that studios have been closed or bought out), but the classics will be there. When Nintendo releases a console, you KNOW that Mario, Zelda, Donkey Kong, Smash Bros and so on will make an appearance. These are games I grew up with, and want to experience every new idea put forward. I don't have that kind of tie to the exclusives of the other two systems and third party games will be there to pass the time between Nintendo releases.
Games that don't appear on the Wii U, I will gladly purchase on PC (if they interest me). Since most of the games I played on the Playstation 3 and the Xbox 360 were from third parties and also available on PC, I will most surely get my gaming fix there.
Is the closed system environment of the consoles capable of more than a similarly specced PC? Sure.  That advantage is also to their detriment however. The new systems are capable of more, but that potential will probably never be fully realized as dedicated gaming PC's already outclass both systems handily in terms of power. As the console games get prettier and more technically proficient, so do PC games.
Battlefield 3 is an excellent example of what happens when PC's are miles ahead in terms of processing power. The Frostbite 2 engine was created with high-end PC's in mind and so when it came time to port the game to consoles, it took a staggering hit. Frostbite 3 is essentially a more optimized version of FB2 that was built to run on the X1 and PS4. Since it was still based around the FB2 code, they were able to port the engine to X360 and PS3, but the hit it took was even greater than before. As the years go by, this will happen again and again until new consoles are released, and the cycle begins anew.
Now, you won't hear any of that "PC Master Race" garbage coming from me. That's not what this is about. This is about the new consoles generally underwhelming in terms of variety while ultimately delivering the same content that was available last gen. I will be playing Watch Dogs on Wii U unless Ubisoft royally screws it up, I don't care that it will look and run better on the PC I have purchased, the PC doesn't have the Gamepad. Something that simple alters the entire outlook on a game for me. If a third party game comes to the Wii U and uses the Gamepad even just to display a map, inventory and some context buttons…that is enough to warrant a purchase if I'm interested in the game.
Will Kinect offer that type of unique experience? Maybe some day, but until it does I am not interested in it or the Xbox One in the slightest. Ever since the original Kinect was announced, all I have wanted was for an RPG developer such as Bethesda or Bioware to use the camera to scan your face and render it using in-game assets. That's the kind of innovation Kinect has the potential to provide.
The PS4 seems to be all about power and sharing. I don't have many friends that are gamers, so sharing my gaming exploits with people who don't care doesn't interest me. They don't need their news feeds exploding with game videos or pictures. I'm not going to purchase a Vita just to be able to do something similar to what the Wii U can do either. The Blu-Ray player in the PS3 is what ultimately drove me to want one, and since I already have one; that essentially just leaves power and Sony exclusives to draw me in. As I stated above, the exclusives don't interest me that much and if I am going to buy something for the power I might as well go all out.
I've said for years that if I got a gaming PC, I would want it to basically smoke everything and be able to do so for quite a while. Now that we know the theoretical maximum power of the new consoles and what it means for games going forward, it is quite easy to pick and choose PC parts that perform better. The GPU I have chosen has more theoretical computing power than the PS4 and X1 combined, and with AMD's Mantle API, developers will be able to get closer to console-type development on PC's than ever before. The PC I went with will be able to run everything already out and likely everything coming out in the near future, at maximum settings at 1080p and get 60+fps, and if games in the future give me enough trouble to drop settings down to medium and only get ~30fps a new GPU or maybe even some more RAM is all that would be needed.
At VGX we will get some new looks at games coming out in the next year, and only one thing is for certain; no matter what platform you game on, it's going to be a great time. From Titanfall to The Division, Halo to The Order 1886, The Legend of Zelda to Quantum Break and so on, gaming has never looked better. Down the road if a game shows up that completely blows me away and is exclusive to one of the two newest consoles, I might bite. Until then, PC+Wii U+ 3DS it is.
PE's Take: 
The industry is pissing me off so much right now, I might just follow in Ricard's footsteps. Of course I'll be getting a Steambox next year. More exciting stuff coming from Playeressence in the future. 
 More From Playeressence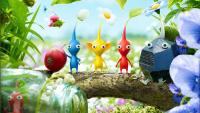 Check out 
Playeressence
Pikmin 3 Proves to be 
Square Enix is in deep
on YouTube!
a system seller 
Trouble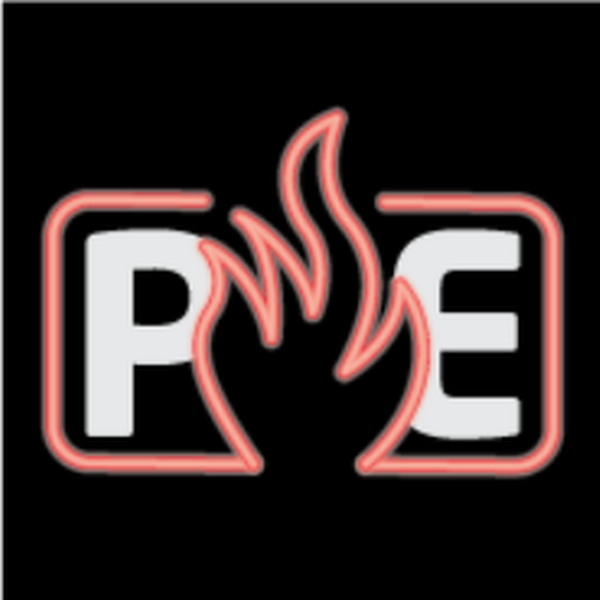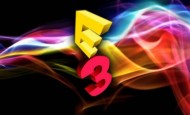 Playeressence Forums
Latest Playeressence
Anti Nintendo Conspiracy 
& Friend Share 
X Nintendo Episodes 
Theory –  NinZendO