The Real Problem with Used Games
Ricard Julianti discusses the real problem with used games in this sharp opinion piece.  
Microsoft announced that they will no longer be imposing the restrictions on used games that caused an uproar on the internet, this article to be written (among others) and Sony to make a mockery of them at E3. Developers throughout the industry have imposed their own forms of DRM for years to combat the used game "problem." Yes there is a problem with used games, but it isn't what they would have you believe.
See, the real problem is that they expose the true value of the new retail product. If people are waiting a couple of weeks in order to buy a game used, it obviously isn't a compelling enough product to warrant spending $60 on. If you make a game that is exactly the same as one that is releasing in a month, but with a different story and slightly different mechanics, there's no reason to keep those games around. That also means there is no reason to buy them new either. If you can finish the single player portion in one play session, a lengthy one but a singular one nonetheless, and only offer replayability in the form of multiplayer which not everyone likes; there's no incentive to shell out $60+ for a game. Instead, you buy it used on the cheap, play through it and trade it back in. That's where the root of the problem lies, some games today are barely worth playing.
I didn't play Bioshock Infinite, Injustice, Crysis 3, Dead Space 3, Black Ops 2 or Tomb Raider but I don't feel like I have missed out on anything. I don't feel compelled to finish Hitman because the usual formula has been watered down to a point where it doesn't feel quite like Hitman anymore. Before The Last of Us, the last game I bought with my own money was Halo 4. Before that was Borderlands 2 and I don't even remember what game came before those because they have all been the same crap regurgitated over and over. However, make a game worth playing and I'll keep it forever. I wouldn't dream of trading in Skyrim, Super Smash Bros, Mass Effect, the Ico & SotC collection or Arkham City for instance.
Instead of trying to "combat" used games as developers are doing now, they should actually try to compete with them. Offer up experiences that make people want to buy it new because they'll feel like they missed out on something grand. Not because they'll get Day 1 DLC for pre-ordering or won't have to buy an online pass in order to enjoy the entire game. That doesn't mean they need to create these big cinematic showcases with large set pieces and emotional storylines. We can get that for a sixth of the price at a movie theater. Some of the most successful games ever don't have those things, just look at Minecraft or just about anything from Nintendo. All those cinematic experiences do is bloat the game budget, which is what leads to studio closures.
If developers can't come up with anything more creative than "photorealism" as an art style and "violence" as a gameplay mechanic, the budgets are only going to get worse. Thusly, more development studios will be shut down or their franchises diluted to a point where there is nothing unique about them anymore. At that point, the market becomes saturated by the same games with overblown budgets and consumer faith wanes. This is exactly what happened in 1983 when the Western video game market crashed.
Just because "the masses demand" bombastic experiences, doesn't mean you have to give it to them. Look at Nintendo for instance. People have been harping on them to make gritty realistic games for over a decade, but instead they stick to what they do best and those games sell through the roof. They get on their case for "underpowering" the hardware, but their budgets are kept in line as a result. "We want new IP's!" they cry; and Nintendo gives them those but in the classic Nintendo way. They make games that are fun to play, that have so much polish and replayability people simply don't trade them in. If they do, it doesn't matter because Nintendo has already earned in profits what it cost them to make the game three times over or more.
Some people like to use the argument that because more unique gamer profiles have played a game than have bought it means that all of those people bought the game used. Thing is, they forget about people who have multiple profiles for whatever reason, families, roommates that share the console or what have you. Should each of those people have to pay a full $60 in order to play the game? Because if Microsoft had stuck to its guns and kept their policies in place, that would be the future of gaming at the bare minimum. The family sharing plan was a stopgap measure to appease used game fanatics until they could eliminate them entirely sometime in the future.
Another argument tied in with this is that the developers should get every dime from used game sales. Developers work on a salary so their income is not based on how many units are sold new. At best, poor sales have an effect on bonuses the developers receive, which they don't exactly deserve if they aren't able to make a quality game without having an insane budget. A big problem is that publishers decide to use Metacritic as a gauge of how many people are going to buy the game and base projections off of that, which is foolish. Giving them the money from every used game sale simply rewards them for making a game that no one wanted to hold on to. I agree that they should get some of the money, but maybe only in the first 90 days or something and definitely not every dime.
The so-called "used game problem" has nothing to do with the used games themselves. Instead it has everything to do with developers making the same games as everyone else and not turning a profit when they manage to sell well over a million units. For the majority of the last and prior generations, used games and publishers lived in harmony. Now, every game tries to be the next big blockbuster, the next Michael Bay film. They are getting close in terms of budget spending, but are nowhere near the sales required for that kind of endeavor. Give players an experience they will never forget, will never want to let go of, and will convince others to buy based on the value it presents. Not an experience they can get again in a month, or for much cheaper elsewhere used because people didn't care enough to hold on to it.
In short, go back to making video games fun with actual variety in all aspects. You'll be shocked at the results.
 More From Playeressence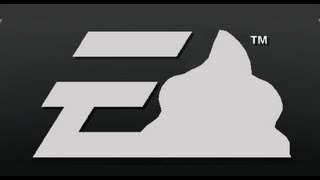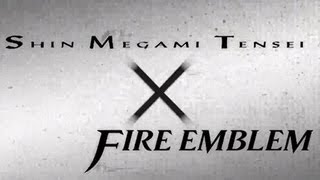 Check out the Furious
 EA - The Worst   
Shin Megami Tensei X 
Francis' Youtube!
Company in the US
 Fire Emblem Preview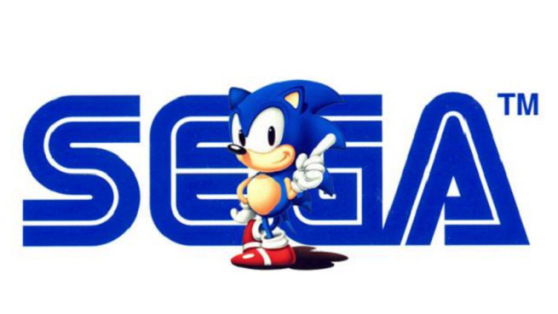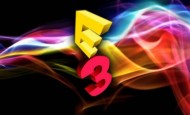 What's with all the
E3 All Axis all the   
Xenoblade 2 Preview 
Sega hate?  
 hottest news from E3
Best Wii U game?