Do Not Buy the Xbox One - A Call to Arms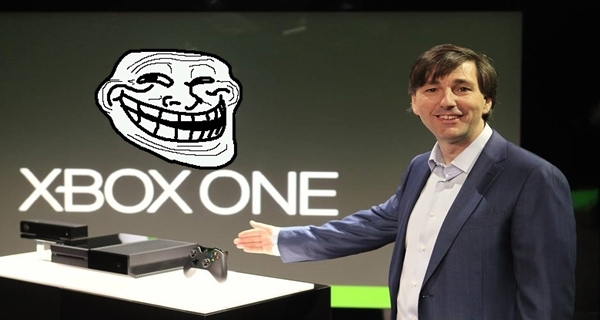 Ricard Julianti has an urgent message for all gamers. Do not buy the Xbox One. 
Let me preface this by saying that I own an Xbox 360, have paid for Xbox Live for years, and have quite enjoyed it overall. It has allowed me to keep in contact with my closest friend who now lives in Canada, play franchises that I missed out on because I didn't own the original Xbox and experience some excellent games. However I cannot, and will not, support the Xbox One with what Microsoft is doing. Neither should you.
I remember a time when gaming was simple. You went to the store, bought a game for the system you had, went home and played it. End of story. Then, along came internet connected consoles. At first it wasn't too bad, and was actually fun. You could connect to the internet and play games with friends who weren't in the same room, the same city, or even the same country. Also, any game you bought was still considered a finished product since patches were not implemented on consoles like they were on PC's.
The advent of Xbox Live, and more substantially the Xbox 360, changed all of that. Developers were now allowed to patch games after release in order to clean up the experience and root out any bugs. For a while the typical paradigm stuck around, with developers putting out very polished experiences and only issuing a patch if the game really needed one. As development budgets continued to grow, the envelope was pushed further and further to see what they could get away with. Now it seems like most games only have some of the worst bugs fixed pre-launch and the consumer is being used for quality assurance testing.
Downloadable content has taken a similar path. In the beginning, it was relegated to map packs long after a game released and full-blown expansions with few pieces of content that were just ridiculous; Oblivion's "Horse Armor" DLC comes to mind. However, other developers priced such superfluous things at a more reasonable level and people ate it up. It has since been pushed further than we could have ever imagined…
Day 1 content that was obviously pulled from the game in order to earn a quick buck, map packs and expansions planned and paid for before the game even goes "Gold", On-disc "DLC" which is content that has already been paid for but is locked away purely to squeeze money out of the consumer, blatant overpricing, and in-game microtransactions have all been implemented. We bitch and moan about it, but ultimately we throw our money at the games. We are the cause of all of this and with the Xbox One, it stands to become even worse. Microsoft has even said that "The super core guys, they will buy everything" because that's just what we do and to an extent, it's true.
 This needs to change.
As you have probably heard, the Xbox One is implementing all kinds of restrictions on the content you will be paying $60 for. No more loaning out games to friends, game rentals, gaming offline without connecting once a day (or once an hour on a different Xbox), you can transfer the game license ONCE to a person who has been on your friends list for 30 days and no one else. From what I understand, that particular game can not be sold again privately, it is theirs forever unless they decide to sell it to a "participating retailer." If you live in a smaller town that doesn't have GameStop or a large chain that sells used games, you are out of luck as smaller local stores will likely not be willing or able to opt in to Microsoft's proprietary system.
By buying the Xbox One, you are telling Microsoft it is okay to implement such things. Just like we did with game patches, and with DLC. What's next? Ensuring every game uses the cloud as much as possible so online is required, 100% digital content not regulated by the First Sale Doctrine due to EULA's (which is essentially what we have now), digital only movies also behind the online wall, games locked to a single account, persistent online connection required, no ability to trade in games for cash, no used games period? Don't think it's outside the realm of possibility either. Publishers have proven time and time again that they will try to get away with as much as possible, with Microsoft leading the charge.
On top of that, Microsoft will most likely be continuing to charge for online through Xbox Live. They have said that your Xbox Live account will carry over to the Xbox One, so unless they plan on making all of Xbox Live free expect to continue to pay $60 a year. Yes, that would mean that this internet required console also requires an additional fee in order to access 90% of the content. Microsoft already charges you to use your paid services such as Netflix and HBOGO, so they have no qualms about charging you unnecessarily.
One (very flawed) argument is that the used game market will crumble and the Xbox One will have Steam-like sales where old games are sold for dirt cheap. The difference is that the PC is a completely open platform and developers can sell the games wherever they want. They can even sell the games directly from their website, sometimes for free with encouraged donations only. On the Xbox One every game, including Indies, have to go through Microsoft in order to get the game on the system. Microsoft controls the pricing of all digital content as well. They have problems letting go of old titles at low prices as it is, even though they are digital and cost nothing to distribute.
Go look at XBL's Games On Demand section; you can buy Fable 3 for $20, and you can also buy Fable 2 for $20, or you can go on eBay and buy both plus shipping for less than $20 total. Bomberman: Act Zero is STILL $20, and it was a launch title that was critically panned from the start. There is absolutely no reason there can't be those types of sales now other than pure greed. Microsoft isn't going to change what earns them boatloads of cash and thinking that Steam-like sales will come to the Xbox One is simply naive.
Keep in mind, Sony will also enable publishers to have some sort of DRM on a hardware level in the PS4. It isn't mandated by Sony as it is with Microsoft and we don't know exactly how it will work, but it is there. There might still be the opportunity for Sony to remove this function, that is a discussion for another time however. Then of course there is the whole, NSA spying/PRISM thing. Microsoft can tell me eight ways to Sunday how they don't collect or send personal information with Kinect, but I'll believe that when Nintendo goes third-party. That's just the government too; a console that must connect to Microsoft's servers daily, has a webcam that's "only" listening for a certain phrase but is still accessible, and runs on the familiar computational architecture of the Windows kernel code is a hacker's wet dream. Microsoft has essentially placed a big "Hack Me" sticker on the console with all of the anti-consumer features..
There has to be a point where we stand up and say, "Enough is enough." E3 is mere days away and Microsoft believes they have the games that will convince people to buy the console, no matter what. I am asking that no matter what they show, do not buy the console. No matter how cheap they make it, do not buy the console. Having that kind of self-control is hard I know, but the lack thereof is what has gotten us into this mess in the first place. Microsoft could announce a new Banjo-Kazooie (one of my favorite franchises from my childhood) and have it return to its roots as a collection heavy platformer, but I still won't be buying the Xbox One. That game could be available at launch, and the console could cost $99 flat with no subscription and I wouldn't buy it with how much you have to give up. I would return it to the store if someone bought it for me as a gift, something I have never done.
No matter what; if you have ever bought a used game from a friend or a local store, like to trade games with friends, rent games from Gamefly or what have you, game offline, if you enjoy the game industry as it is right this very moment, or simply hate anti-consumerism, please…for the sake of gaming…
Do not buy the Xbox One.
-By Jonathan Suedmeyer a.k.a. "Ricard Julianti"
 More From Playeressence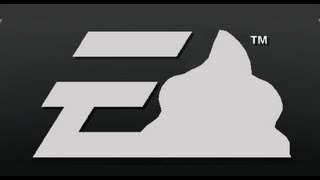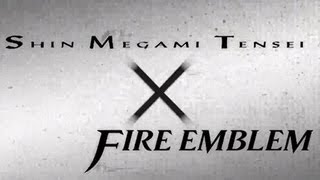 Check out the Furious
 EA - The Worst   
Shin Megami Tensei X 
Francis' Youtube!
Company in the US
 Fire Emblem Preview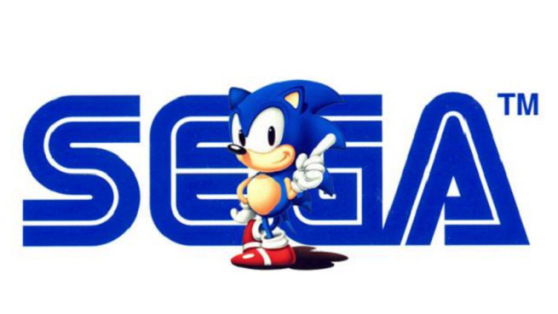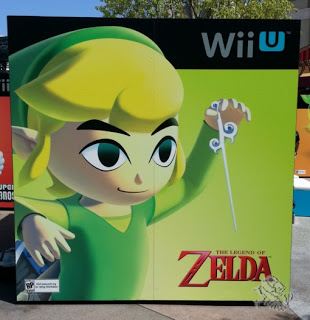 What's with all the
Nintendo kicks off 
Xenoblade 2 Preview 
Sega hate?  
 Marketing Blitz  
Best Wii U game?