Pachter has lost his mind: RAM Equals Innovation, Xbox 720 wins Because of Skype & TV
By Furious Francis
The world's greatest gaming analyst, Michael Patcher, conducted a presentation at the SXSW Interactive 2013. In his Powerpoint presentation, he had a lot of interesting things to say about the PS4, Wii U, and Xbox 720. The highlight being that the PS4's huge RAM will likely lead to innovation. And, the Xbox 720 will be the next generation console victor.
(Please 'Like' us on Facebook if you haven't already done so. It helps us keep great, exclusive content coming to the site, plus doing so automatically enters you into any contests Playeressence is currently doing….. and it's the nice thing to do.Follow the link here, or use the Facebook 'Like' box on the right sidebar. Thanks!) 
First, Pachter says this will be the last generation of consoles. Pachter literary contradicts himself in his own Powerpoint. We'll talk about this more later. Then he goes on to say "at the current sales rate, Wii U likely to sell 30-50 million units lifetime". Pachter thinks the Wii U is too similar to current generation consoles (specs wise) and will be priced too close to the PS4 and Xbox 720 to thrive."
A couple of things to note here. Nintendo has not released their big titles. I think it's premature to say "at the current rate" when you know sales will turn when Zelda, Mario, Pokemon, and other big name games come out. It doesn't take a rocket scientist to figure out the Wii U will not continue on its "current" path of sales. Plus, Pachter doesn't know the cost of the PS4 and Xbox 720. Microsoft will be charging for online play, so that's a "hidden fee" when discussion the price of the next-gen consoles. Nintendo could always issues a price drop around the time a new 3D Mario hits. Remember the 3DS Pachter? Of course you don't, the 3DS is still doomed by tablets and smartphones right?
Pachter also states the PS4 is likely to sell 85-95 million units lifetime. I wonder how he got this number, when the PS3 is right around 73-75 million units sold? Sony is moving their focus away from Japan and into the West. Can somebody explain to me how Sony is going to sell 20  million units more than the PS3, with a lack of first party Japanese software? Tablets, smartphones, PC's, the Xbox 720, and the Steambox are all direct competition in the West. Sony is going to have a hard time reaching 95 million units in the next 6-7 years. However, the PS4 could reach those numbers in the next 10-13 years.
Let's get to how Pachter contradicts himself. He states this is the last console generation, then says the PS4 and Xbox 720 will sell upward of 95 million units. Obviously, that's a huge success, why would Sony and MS stop there? Those sales would warrant another new system. Since RAM equals innovation in Pachter's eyes. The consoles still have plenty of catching up to do, considering how much RAM top of the line PC's have. How can you say: RAM leads to innovation, PS4 will sell 95 million units, and this is last generation of consoles, all in the same Powerpoint presentation? If Sony and Microsoft sell more 95 million consoles each, there will be another console generation.
Many gaming PCs have more than 8 GB of RAM, including mine. Games have not been any more or less innovative on PC, even with 16 GB of RAM. A lot of the indie games that don't push the PC's capabilities at all, are the most innovative. RAM has nothing to do with innovation. More RAM equals better textures, faster  multimedia capabilities, and better graphics. RAM doesn't usher in innovation. Chrono Trigger is one of the most creative and innovative games of all time. Chrono Trigger was developed on a system with far less RAM than the PS4. Great minds innovate, if your relying on RAM to lead to gameplay innovation, you'll end up like Crysis 3.
The best part about Pachter's pathetic powerpoint (say that three times fast), is he gives himself an out, when he is eventually proven wrong about the Wii U. Check this line out.
- Wii U performance to date is underwhelming
- Essentially a DS split into two parts (game pad plus TV)
- Not innovative enough to drive huge interest, but
- It's possible that exciting new titles will reinvigorate growth 
Laughing out loud…. really Pachter? It's "possible" new games will boost the consoles sales? When has new titles NOT boosted a consoles sales? What Pachter really meant to say was: when 3D Mario, Zelda, Metroid, Mario Kart, Xenoblade 2, Bayonetta 2, Pokemon, Animal Crossing, Fire Emblem , Donkey Kong Country, F-Zero, Star Fox, Smash Bros, Bayonetta 2, The Wonderful 101, Kirby, Yoshi, and whatever else Nintendo has up their sleeves come out, the Wii U will probably sell like hotcakes, because Nintendo software ALWAYS sells Nintendo hardware.
I don't see the Wii U as a "DS split in two" at all. The Wii U Gamepad has off-TV play, an IR sensor, NFC technology, a bigger screen, 9 axis gyro controls, and two clickable thumbsticks. They both have two screens to enjoy games and a touchscreen. However, DS games have their own unique feel when compared to Wii U games like ZombiU. I don't think Pachter has spent much time with the Wii U or DS.
Lastly, if Michael Pachter didn't already look foolish enough, he went and said this:
"Microsoft wins the next generation. The TV tuner and Skype are killer apps," 
Wow, I can't belive he said this. Microsoft will win next generation because of Skype and a TV Tuner? Not games, like how most consoles "win", but apps that only Xbox Live Gold members will be able to use. Pachter has lost his mind. Or he's just really pulling for the American company? Pachter, you do realize the Xbox 720 will be a non-factor in one of the biggest gaming regions in the world right? Japan will not buy the Xbox 720, how the hell is Microsoft going to beat Sony and Nintendo, when they can't sell in a major region? It seems like Skype and a TV Tuner would be features to compete against Apple TV, not Sony and Nintendo.
Sony and Nintendo both have past gaming devices that have broken 100 million units sold LTD. Japan played a big part in each of those console's success. Pachter completely ignores Japan in all of his 'predictions'. Microsoft might have lost the trust of a lot of consumers after the RROD epidemic. Will people buy the Xbox 720 when they got burned bad with the faulty Xbox 360 hardware? We have to wait and see on that one. Microsoft will also have to compete against itself, as the company sells Xbox 360's for as low as $99.99 with a two year agreement to Xbox Live.
Pachter claims Xbox 720 will sell just as much as the PS4 because of the TV functionality, with the potential for MSO subsidy. That's what's going to make people buy the next Xbox? Not games, or new online gameplay features, similar to the PS4, or Master Chief delivering you a personally autographed copy of Halo 5, but TV functionality. Sorry, but no, games sell consoles, and the last time I checked, MS is lacking in the first party department. If TV functionality and Skype are the main selling points for the Xbox 720, then yes, this will be the last console for Microsoft, just not Sony or Nintendo.
Don't take anything Pachter says seriously, because he's usually wrong. Pachter has investor money tied into Microsoft and Sony. Of course he's going to say whatever it takes to get investors to believe Nintendo is going to fail. Weather he's ignoring Japanese sales to make his points against the 3DS, or claiming the PSP will crush the DS because of graphics, it's clear that most of Michael Pachter's predictions are wrong. Two or three years from now Pachter will be eating his words, like always.
Have anything to add to the discussion? Please let them be known below.
Check out our first episode of Playeressence X Nintendo! It's pretty cool.
 More From Playeressence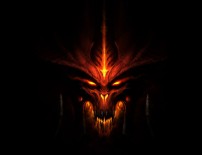 Lighting Returns
Is Xenoblade Worthy of
Diablo 3 PvP 
Canned
Battle System
GOTY? 
Playeressence Original 
Next Generation News 
All the Top Gaming News
Content & Shows 
Central, All info here 
For the day here