Xenoblade Chronicles' Sales Numbers Point to a Bright Future for X on Wii U

By Furious Francis 
When looking at sales numbers, most people would agree the magic number to get to is one million units sold. Of course publishers would love more than that, but it's a safe bet that your game could turn into a franchise if you hit that one million mark. However, not all games are given the opportunity to sell that much.
Whether it's a limited print, staggered release dates, or under-stocking, not all games that are considered a success 'need' to reach one million units sold. A perfect example of this is Xenoblade on the Wii. I don't take VGChartz  numbers as 100% accurate, but it can give us an idea of how well a game has sold.
Xenoblade on the Wii had a hell of a time being released outside of Japan. It came late into the Wii's life and took almost two years to be released worldwide. But when it was released, boy did the fans react. It was sold out in Europe for weeks, in America, the only place you could purchase the game was from GameStop. And it wasn't like they had a ton of copies, there was limited stock as well.
Fast forward to now, the game has sold over 800K worldwide despite being limited to one retailer in North America and sold out in Europe for weeks. The American sales were the most impressive, with about 400K people purchasing the game in the region. Some might be thinking 800K is not good, but it's actually quite the opposite. Nintendo had limited copies of the game so they didn't spend a ton of money on the print. It only went to one retailer in America so Nintendo saved money on shelf space and labor. And the game  practically sold every copy produced in North America and Europe. There's basically no left-over unsold copies. Nintendo got all the money for all the games printed. Xenobalde is so difficult to find, the starting price is at $124, then goes all the way up to $400 on Ebay.
There were no sales or deals on the game either, most of them sold for a full $50, so Nintendo and GameStop made maximum profits. There was no marketing for the game, no commercials or even adsence ads. Yet it was still able to surpass games like PlayStation All-Stars, that had a Robot Chicken TV spot, adsence ads, and more hype from mainstream media like N4G, VG247, and IGN.
To further prove my point that 800K was an amazing number for this game, Monolith Soft recently moved to a bigger facility and hired more people. You don't hire more people and get bigger facilities if your games aren't bringing in the money. Retro Studios and Next Level Games can attest to that.
The Last Story was brought over to the US by XSEED, and they boasted it as the best-selling localization they have ever done. Guess how much it sold? A little over 500K. So 300K lower than Xenoblade, yet it was sold in more stores, and is readily available. XSEED was very happy with the sales and that was just at 500K. So Xenoblade's 800K is fantastic considering the circumstances.
In January, Nintendo showed off Monolith Soft's next title, X. And it looked phenomenal. If Xenoblade can sell 800K with no marketing, limited numbers, and at the end of a consoles life cycle, Monolith's Soft's X could be one of the Wii U's biggest sellers if Nintendo actually markets and makes it readily available everywhere (which I'm positive they will).
X is probably heading toward a 2014 release, by then the Wii U should pick up momentum. Many people will probably purchase a Wii U just for  X, especially if there is a bundle. I think Nintendo was shocked to see how many people actually wanted to play Xenoblade Chronicles, I don't see them making the same mistake with X. There will be marketing, commercials, and a push to bring the game to all Wii U owners around the world. I fully expect X to be a smash hit and revolutionize the RPG genre.
What do you guys think? Are you excited to hear more information on X? Put your thoughts in the comments below.
More From Playeressence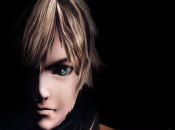 Xenoblade 2 Preview
Square: Long dev time 
Conker Creator's Secret
Wii U's best game?
"
Dishonest" to players
Wii U game
Bayonetta 2 on Wii U 
Fire Emblem Review
Playeressence Originals