EVO 2015 - Smash Bros. Melee, Guilty Gear Xrd, Street Fighter - Top 8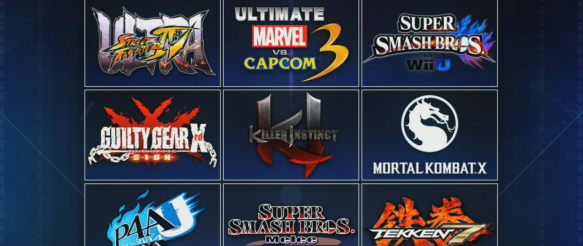 This post will be stuck to the top for today, new posts will go up underneath. 
It's championship Sunday at EVO 2015. Get the top 8 for Guilty Gear Xrd, Super Smash Bros. Melee, Street Fighter and more! Check out the schedule below, and the footage past the link.
Watch live video from srkevo1 on www.twitch.tv