Reggie Reiterates Nintendo is Focused on "the here and now" at E3 2015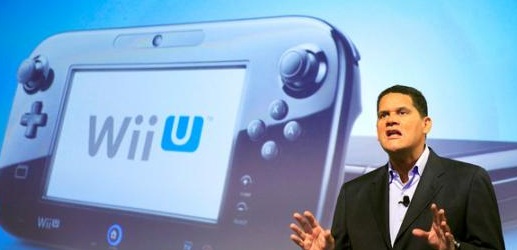 Nintendo of America president and COO Reggie Fils-Aime has stated again that the firm is "focused on the here and now".
"We focus on the here and now. We're not like other players in the space that might show a little bit of something that is going to be years in the making. It's simply because we believe that in getting the fan base excited, we really want to satiate that excitement as soon as possible."
Get my Take past the link. 
My Take:
This statement from Reggie supports the theory that Nintendo will be launching the NX in holiday 2016, or soon after. Nintendo's E3 presentations have never just been focused on the "here and now". They have always discussed future products. Xenoblade Chronicles X, Yoshi's Woolly World and Shin Megami Tensei X Fire Emblem were announced years ago. And where was Devil's Third and Fatal Frame 5 at E3 2015? I would have loved to play and preview those games for PlayerEssence.
In my honest opinion, Nintendo has begun to develop a number of titles for NX so the system doesn't repeat the mistakes the Wii U made at launch. Even Nintendo's E3 booth was sparce. 90% of the demo stations were made up of three games: Yoshi's Woolly World, Mario Maker and Star Fox Wii U. Three games we've known about for at least a year.
Source: Bloomberg